Recently, the Brain Wellness and Biofeedback Center, located in Bethesda, MD, joined forces with ten other clinics nationwide to bring help to former NFL players with declining brain function.  The goal is to provide a comprehensive Neurocognitive evaluation, including functional brain imaging and neurocognitive testing to 100+ former NFL players who may be experiencing brain changes as a result of concussions they received during their NFL careers.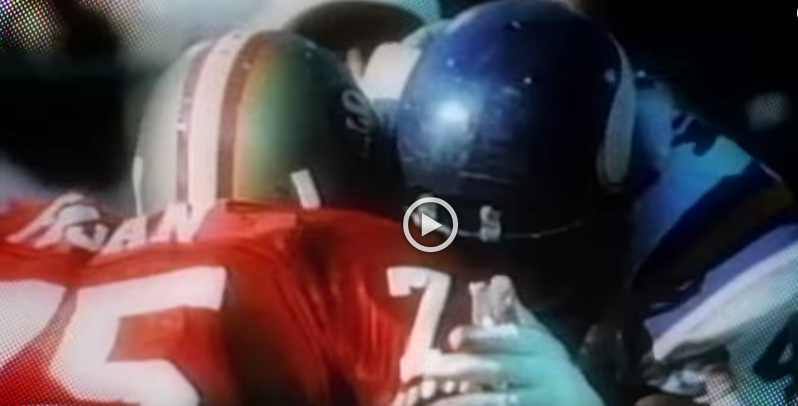 At what price glory: Iron Mike Webster
The Potential Role of Neurofeedback in the Treatment of TBI
Over 25 peer-reviewed studies involving over 600 subjects using various Neurofeedback (EEG Biofeedback) techniques and protocols have been shown to remediate symptoms and improve brain function in individuals with acute or long-term effects of Traumatic Brain Injury (TBI) (Thatcher & Lubar, 2015). Although some of these studies lacked controls and used varying populations and techniques of Neurofeedback, they demonstrated positive outcomes. The specific form of Neurofeedback being evaluated in the proposed study, Pulsed, Ultra Low Power, Electric Current EEG Biofeedback (HPN) has shown impressive results in a recent pilot study with multiply concussed former NFL player who were presenting with chronic neurocognitive symptoms well past the typical concussion recovery period. In this pilot study, nine concussed former NFL players residing near the locations of Tampa Bay and Los Angeles were treated with 20 sessions of HPN. Post testing revealed nine of nine former players experienced significant reduction of symptoms based on the Rivermead Concussion Questionnaire, quantifiable normalization of brain function as measured by pre-post change in QEEG, and improvement on the Sway Balance and King-Devick tests (Rozelle, 2014). These improvements remained in all subjects who were evaluated three months after intervention. Results were presented at the annual meeting of the International Society for Neurofeedback and Research, in San Diego in 2014
The multi-site study will evaluate the effectiveness of a single Neurofeedback treatment protocol, using HPN technology, with retired NFL players who were in the NFL for at least 3 years and have been determined to meet criteria for either Mild or Major Neurocognitive Disorder as described by the DSM-V. Objective, standardized measures of cognitive impairment as well as widely used self-report measures will be used to establish a pre-treatment baseline, and will be tracked throughout the course of treatment. Follow-up testing will be conducted at six-months and one-year post-treatment to determine the long-term effects of treatment.
All subjects will be multiply concussed former NFL players who have a confirmed diagnosis of a minimum of Dementia due to Traumatic Brain Injury (DSM-IV criteria) or Mild or Major Neurocognitive Disorder Due to Traumatic Brain Injury (DSM-V criteria).  Although there is no current published and accepted criteria diagnosing CTE in a living person, it is assumed, based on the high percentage of NFL players diagnosed post-mortem, that some of this population could have "probable or possible CTE" (Montenigro, 2014).
The baseline status of all subjects will be evaluated prior to treatment through the administration of a battery of neurocognitive tests, completion of a medical evaluation, and the administration of self-rating questionnaires that are widely used in the evaluation of acute and post-acute traumatic brain injury.
"This study is closed, but treatment is still available."